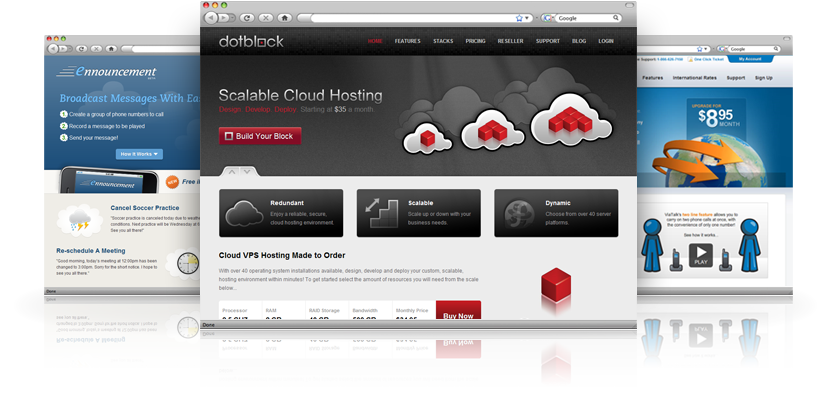 Give your business a fresh new look
Whether you're starting from scratch with a new design or redesigning an old site, our web designers can help!
Stunning designs built to your specifications
From start to finish our designers will work with you to meet your needs and bring your ideas to life. See some of our work!
Website add-on applications
Looking to add to or improve your existing site? We can help, just submit a quote request with some details about the project.
Starter Design
$699
Custom designed to your needs
1 professionally designed page
One on one design consultation
Additional Pages $150 per page
Get Started
Custom Design
$1999
Custom designed to your needs
10 professionally designed pages
One on one design consultation
Additional Pages $150 per page
Get Started
eCommerce Starter
$999
Custom designed to your needs
Choose your eCommerce Platform
1 professionally designed page
Additional Pages $225 per page
Get Started
eCommerce Custom
$2999
Custom designed to your needs
Choose your eCommerce Platform
10 professionally designed pages
Additional Pages $225 per page
Get Started